Aliprandi family has been bringing cured meats and top-quality meat to the table for three generations.
Since the 1940s we have grown, our products are sold throughout Italy and in some parts of the world, but the family business is still the same as in the past: serving our customers and ensuring they can always find the flavour and simplicity of the local butcher in Aliprandi products.
It all began with the shop in Gussago in the province of Brescia, in the Franciacorta region, so well-known for its wines.
Over time our growth has been steady and solid and today we serve a variety of channels throughout Italy: the local butcher, large-scale distribution and the HoReCa sector. We are working to become a point of reference, particularly for the main large-scale retail chains, and to meet all the needs of local, national and foreign customers.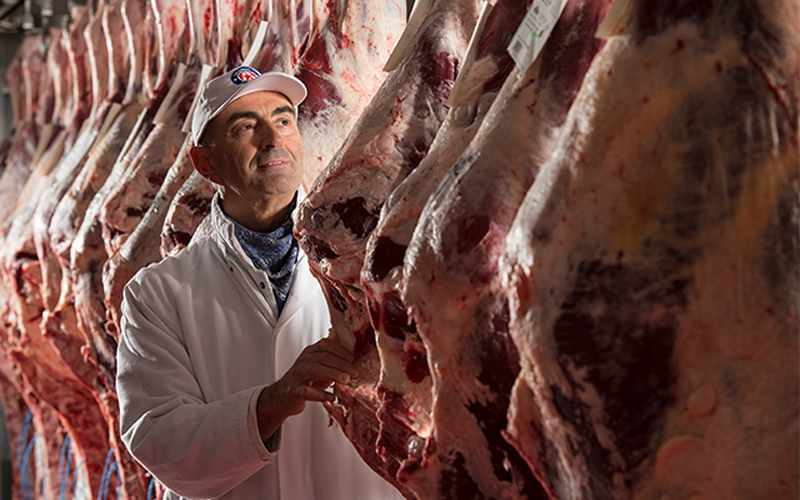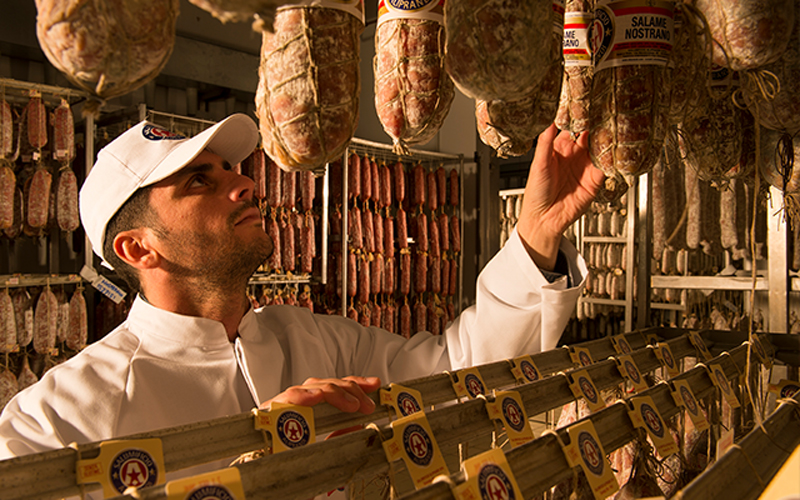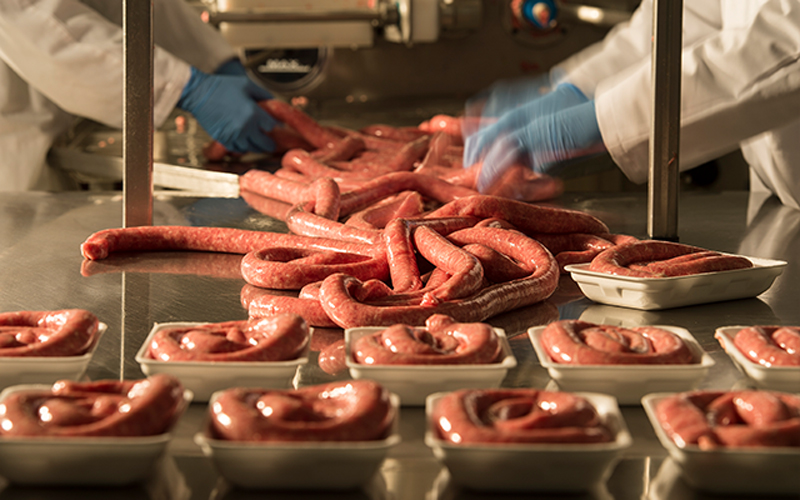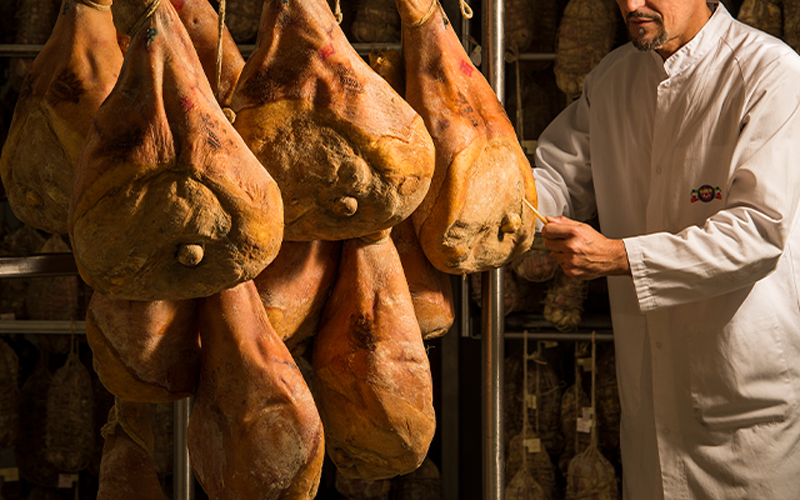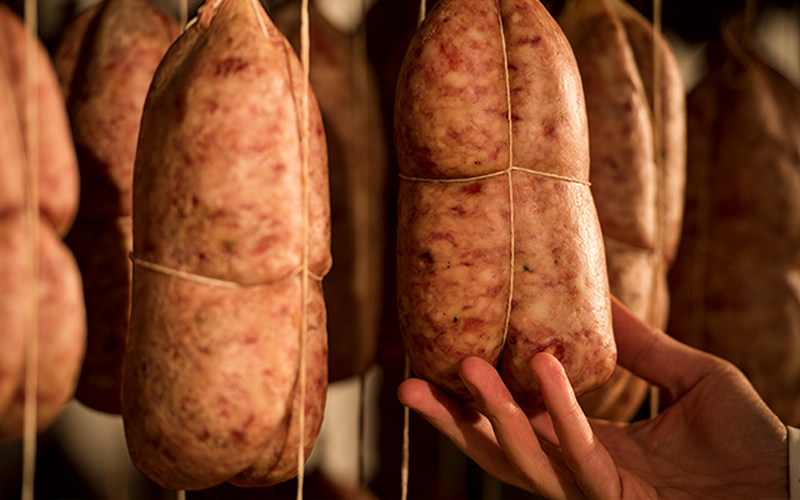 R
Raw material
This is a pre-requisite, but we are always looking for new ideas, thinking of the many needs of consumers, from the palate in search of gourmet experiences to those who want a top-quality product that can be personalised to their liking in the kitchen. All this within reach of the trolley and with a fair price-quality ratio.
This is our mission.
R
Research
Completeness of the range and continuous research into new product lines, traditional cured meat and butchery products
C
Check this out
Organic lines, pre-cooked products, gourmet proposals for modern eating styles
P
Packaging
The most modern methods, from modified atmosphere to Darfresh on tray
P
Packaging
Clear, simple, separable and recyclable
TRADITIONAL CURED MEATS ARE PRODUCED EXCLUSIVELY FROM MEAT OF DOMESTIC ORIGIN, USING CLASSIC SALTING AND MATURATION METHODS.
The Brescian pork butchery tradition
Since 1940 we have been proudly handing down the tradition of Italian and Brescian cured meats. We have been hand tying our local salami since grandfather Ottavio invented and perfected the recipes we still use today.  Now we are a large fresh meat processing and cured meat production company, but at heart we still serve our customers as we did when we were the local butcher. Tradition, technology and control of the supply chain to offer you what our family has always loved doing.
Andrea, Luca, Francesco, Davide, Paolo e Clara Aliprandi
Aliprandi cured meats have always been linked to the food and wine tradition of Franciacorta, the area where our production site is located. Over the years, we have combined traditional craft skills with technological innovation in order to offer top-quality products while preserving their typical taste. The Aliprandi brand is best known for its matured cured meats, hand-tied, as tradition requires in natural intestine casings, and for its cured meats to be cooked in a pot, such as our renowned cotechino. The selection of pork is essential to guarantee quality and a short supply chain: only Italian meat goes into our cured meat products.
All Aliprandi gluten-free cured meats are indicated in the AIC handbook, just as the absence of milk and derivatives is indicated on the label. The spice preparation, according to the family recipe handed down for generations, good maturation and genuine fresh products: these are the three basics of our cured meat products.
Focus
Systems and structures shaped and assembled with respect for the environment and according to the strictest hygiene and safety protocols: our centre is a leader in meat processing.
Breeders and ethical passport
What does animal welfare mean? It means paying special attention to the animal's habitat and diet (which we have chosen to be GMO free) and then respecting and safeguarding the surrounding environment.
Production / quality and certifications
Tutta la nostra produzione avviene presso siti di lavorazione all'avanguardia, nel massimo rispetto delle più severe norme europee per il settore alimentare, sia igieniche sia di conservazione.
It is also thanks to our quality standards that we have become a recognised company at national and European level.
But standards alone are not enough: our success is based on the human and professional qualities of our staff in all of the company's departments.