At Aliprandi we have been cultivating the art of cured meat production since 1940 and we have been scrupulously respecting the rules of traditional Italian pork butchery ever since.

Cured meat is a raw or cooked meat-based food, usually flavoured with the addition of salt, herbs and spices and may be raw, cooked, matured or smoked. It is called 'sausage' when it is enclosed in an intestine casing.
The pig is certainly the most suitable animal for producing cured meats as the internal parts, minced meat or raw sausage can be used, for example for sausage, or cooked, as in cotechino.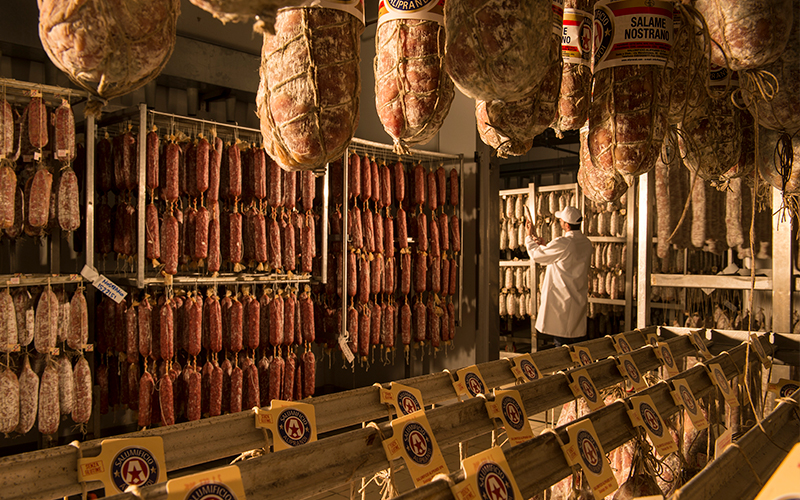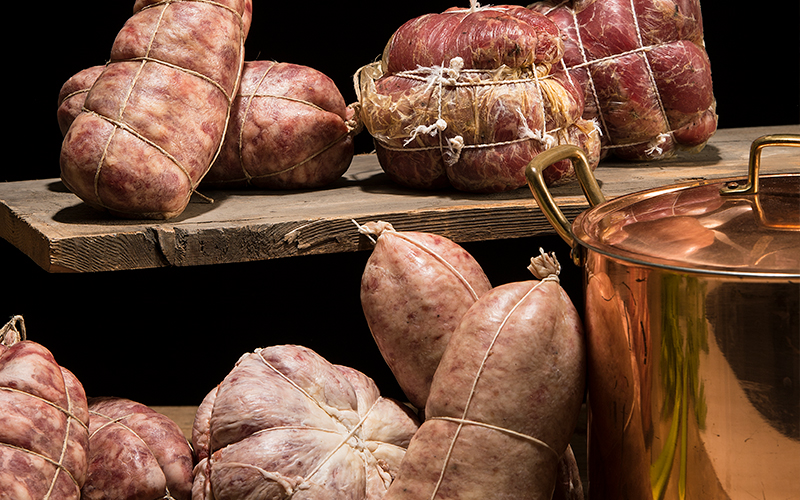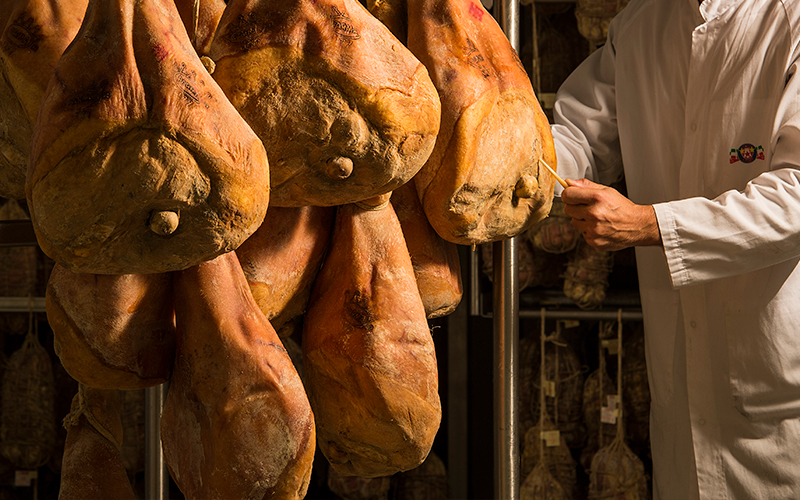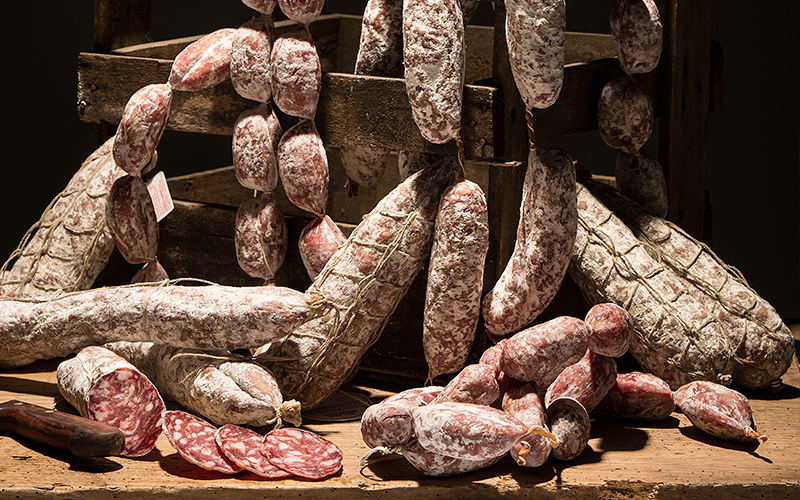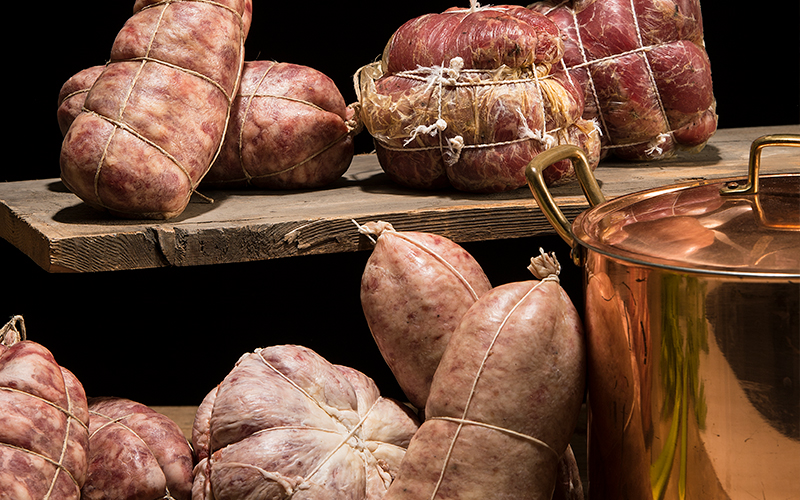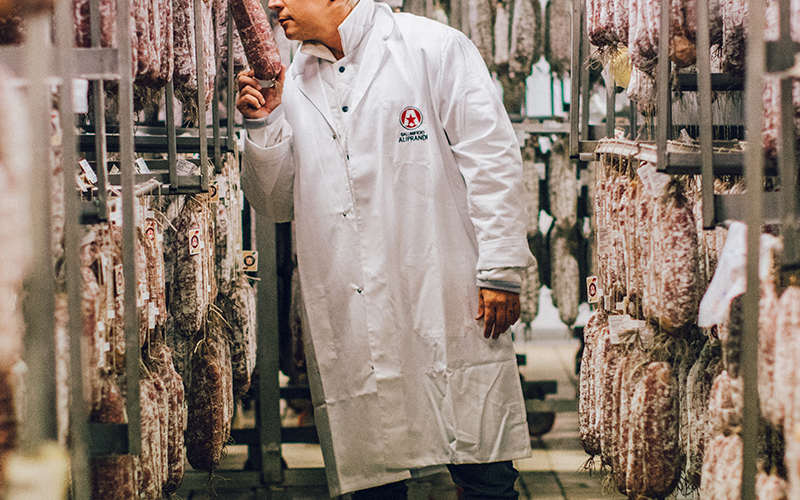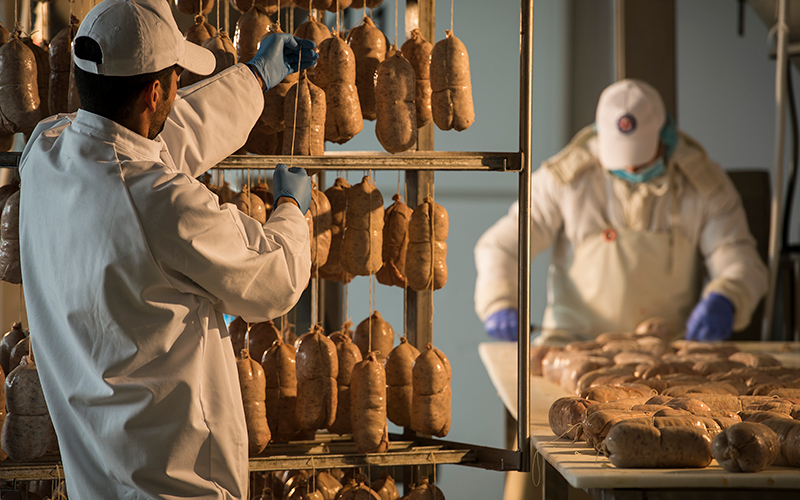 Breeders and ethical passport